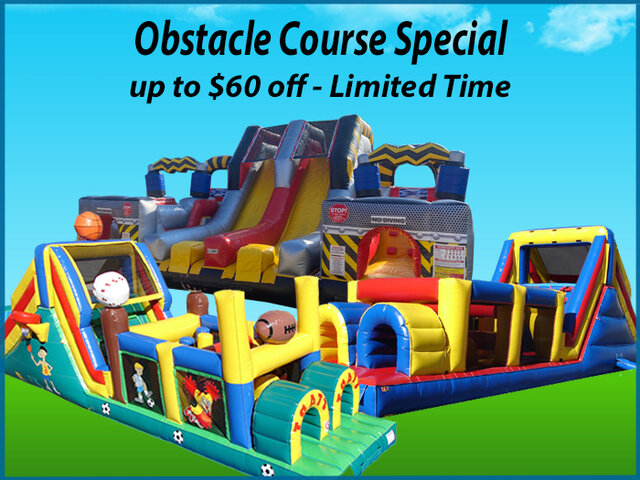 Obstacle Course Special (Limited Dates)
Obstacle Course Special is up to a $60 discount on select Obstacle Courses on select dates. The special is for RESIDENTIAL only. No Coupons Can Be Used On This Special. Please do not add this if you are planning on having your party at a park, church, corporate location, etc. Special good through February 28th, excludes February 13th.
Step 1: Click Check Availability (orange button)
Step 2: Click Choose Date (orange button)
Step 3: Choose the date from the calendar
Step 4: Choose the start time from the drop-down menu (price is based on a 5-hour block)
Step 5: Choose the End Time from the drop-down menu
Step 6: Choose an Obstacle Course from the drop-down, some obstacle courses will have additional fees listed.
Step 7: Click submit and follow the checkout!
IF YOU HAVE ANY ISSUES PLEASE CALL THE OFFICE