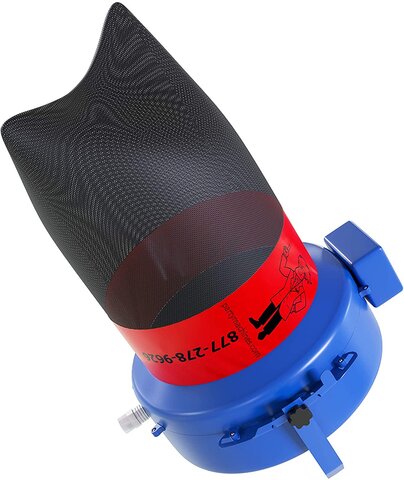 Foam Machine Added to Inflatable Slide
Outlets: 1
Age Group: 3 to Adult
Attendants: 1 - 2




**INFLATABLE NOT INCLUDED** The foam machine rental is $199 and includes two containers of foam solution order additional solutions at $49 each container. A foam machine rental makes a regular party EPIC! Foam is fun and entertaining for both children and adults. Our foam is board-certified dermatologist-approved and 100% organic certified. How many solutions do you need? That is a good question. One container of foam solution will run for between 25 minutes & 50 minutes (that is an average, not a guarantee). Order 2 to 200 containers of foam solution to make your party EPIC. Add black lights or glow sticks for night events to add some fun. AZ Inflatable Events offers the best foam parties on the market. Adding Foam to an inflatable Slip-N-Slide or water slide rental is a great way of adding some excitement to your next birthday party or church event. Inflatable rental is separate from the foam machine rental, for double-lane inflatables it is recommended to have two foam machines. The price includes one foam machine. An additional container of foam solution is $49. Our foam is board-certified dermatologist-approved and 100% organic certified. Foam machine rental makes a regular party into a memorable party. Foam pit parties are great for kids and adults. Add black lights or glow sticks to an after-dark foam pit party and see the crowd light up. Foam can be used on any inflatable water slide rental but performs best on the following water slides:
A standard water hose is needed to hook up to the water source on the slide. The water source on the slide mist and sprays water down the slide requiring a consistent water supply. Water will splash and or run off the slide the entire time the water is on. For health and safety reasons you cannot recirculate the water. The area around the water slide may become muddy.
Why does the surface matter on Foam Machine Rentals?
Because some surfaces increase the risk of a slip or a fall. Concrete or Asphalt provides traction that is needed to make sure the kids stay safe. The Foam Car Wash Inflatable, Foam Cannon, and Foam machine can go on concrete, asphalt, grass, and turf without any slipping issues. The Foam Splasher and Foam Pit have a vinyl bottom that when the foam has been added can become slippery, so we need to make sure the participants have a softer landing in case of a slip, so they need to be on grass or turf. For the Caustic Slide or any other slide, we add foam to have an inflated bottom so there is extra padding in case of a slip. The inflatable slides can be set up on Grass, Artificial Turf, Concrete, Asphalt, or Landscape Rock.
Important information you need to know before ordering!
The prices shown are based on a 5-hour rental at a residential location with a grass set up during non-peak days within our delivery area.
Peak season pricing is available upon the date selected. Simply click the orange "Check Availability" to see if your date has a peak season price.
Out-of-delivery area pricing is available upon request.
Additional fees will be shown on the final screen. Some additional fees that may be added are taxes, delivery, and surface fees for surfaces other than grass (for example concrete or landscape rock)
Non-Residential orders are required to be placed through the office, do not continue to make the order.