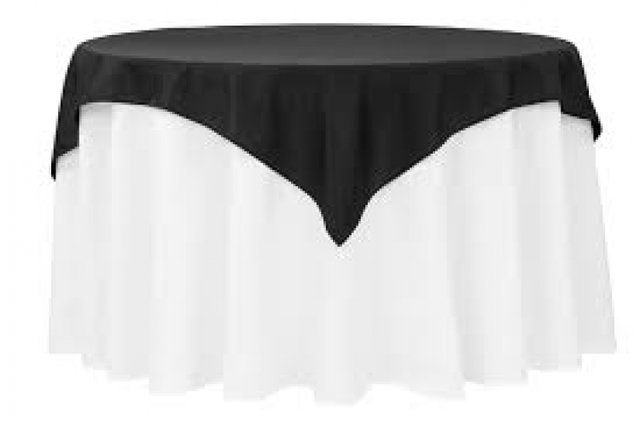 90inch Square topper for 132inch
AZ Inflatable Events can provide your linens for your next event. We have a large selection of in house linens to choose from. Linens can set the mood of the room, give it a little class and color.
90" Square Linens are great to add a bit of texture and color to your base linen.
Linens Available:
Tie Sashes
Napkins (20x20 Linen)
90" Round (Fits 48" & 60" Round Tables Lap Length)
120" Round (Fits 60" Round Tables Floor Length)
132" Round (Fits 72" Round Tables Floor Length & Cocktail Tables)
60"x120" Banquet (Fits 6' & 8' Banquet Tables Lap Length)
90"x132" Banquet (Fits 6' Tables Floor Length)
90"x156" Banquet Table Drapes (Fits 8' Tables Floor Length)
54" Square (Topper for 6' & 8' Banquet Tables)
90" Square (Topper for 60" & 72" Round Tables)
Click here for our Disclaimer and FAQ's
*Colors and styles vary by size